Calgary

TOP-RATED Deck BuildING COMPANY
From winter chinooks to summer hailstorms, we are the best deck building company in Calgary that knows how to properly plan and execute your dream deck so it lasts for years to come.
CALGARY DECKS BUILDING COMPANY
Calgary Decks Builder… that's something that many of us hold to a high standard because there aren't many months in Alberta where we can fully experience their amazingness so the deck has to be built right! We know that if we only have one short season for enjoying our home decks… we'd better plan for it… and we'd better have a pretty awesome deck!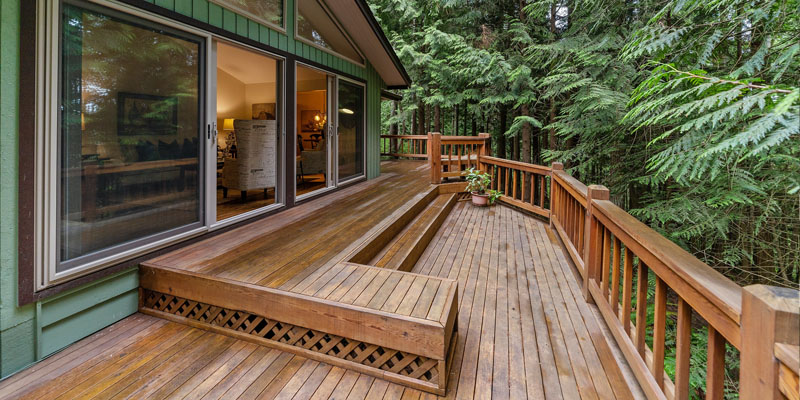 PLANNING ON BUILDING A NEW CALGARY DECK IN 2023 OR 2024?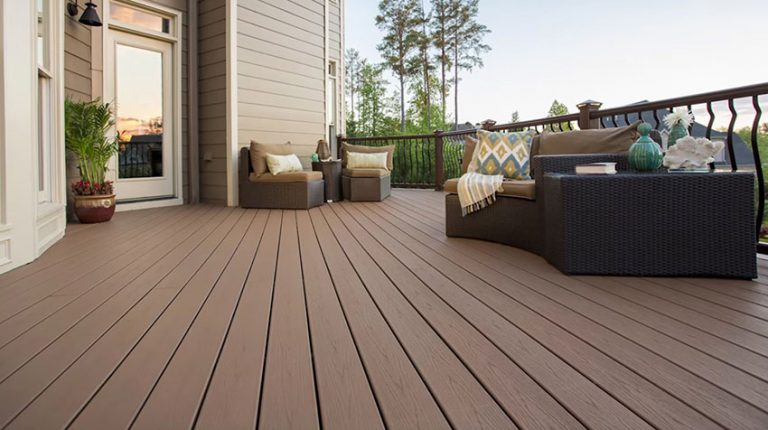 Whether you are in the market to get your home's first deck install or you are in need of a deck replacement you can be sure that our passionate and experienced team can handle it. We have so many happy customers all over Alberta who can attest to that!
After the crazy year that was 2021, many of us from Calgary, Okotoks, Airdrie, and other Southern Alberta towns are ready for some change! Since they broke ground on the new BMO Centre expansion, it is making everyone else want to break ground on their own yard renovations.
If your yard reno includes a deck, take a moment to read through all of the different parts of the decking process that we can offer you. Whether you choose us as your partnered deck building company for the entire custom deck process or just a portion of it we would love to hear from you and help to clarify the options available and the cost of a deck build for you.
Select the type of deck material would like your Calgary deckS builder to use:
Steps We FOLLOW FOR Building Deck in CALGARY
We're more than just deck contractors; we're your partners in crafting the perfect outdoor oasis. From the initial consultation to the final hammering of nails, our deck company is dedicated to delivering the highest quality craftsmanship. We use only the finest materials to ensure your deck not only looks stunning but stands the test of time.
What sets us apart from other deck building companies in Calgary is our commitment to personalized service. We understand that every project is unique, and we tailor our approach to your specific needs and desires. Our deck contractors take the time to listen to your ideas and provide expert guidance, ensuring that the final result exceeds your expectations.
WHY CHOOSE US AS YOUR DECK BUILDING COMPANY IN CALGARY
When it comes to deck construction contractors, safety is paramount. Our deck builders are fully licensed, insured, and trained to adhere to the highest safety standards. You can trust our deck company to build your deck with precision and care, making it a safe and enjoyable space for you and your loved ones.
So, if you're searching for the best deck contractors near you in Calgary, look no further than Maritime West Construction. We're here to transform your outdoor living dreams into a stunning reality. Contact us today to discuss your project, and let's get started on creating the perfect deck for your home. Your ideal outdoor space is just a call away!
FREQUENTLY ASKED QUESTIONS 
What materials do you use for building decks?
At Maritime West Construction, we use a wide range of materials for decks in Calgary such as 
Wood (like cedar, redwood, and pressure-treated lumber), 

Composite decking 

PVC
What's the lifespan of a deck?
The average lifespan of a deck depends on the material used and maintenance. On average, wood decks can last 10-20 years with proper care, while composite and PVC decks can exceed 25 years.
Do you offer any warranties on your deck construction work?
Yes, we provide a comprehensive warranty package to ensure your peace of mind. Our composite deck materials from trusted brands like Trex and Timberteck (and more) typically come with warranties ranging from 25 to 50 years due to our status as Platinum installers for these companies, meaning you're covered by their guarantees. In addition, we back our craftsmanship with a solid workmanship warranty on our actual builds, giving you added assurance that your investment is protected and built to last.
How much does it cost to build a deck?
Deck construction costs vary significantly based on size, materials, location, and design. On average, a basic wood deck can cost between $15 and $30 per square foot, while composite decks can be pricier. At Maritime West Construction, we suggest you consult our professionals. 
Contact us for consultation. 
How long does it take to complete a deck construction project?
The timeline for completing a deck construction project varies depending on several factors, primarily the size and complexity of the project. For instance, a standard 20×10 deck can typically be constructed in a day. However, if your project includes additional features like railings, skirting, privacy screens, or if the deck has a larger square footage, it may extend the construction timeline. For a more precise estimate tailored to your specific project, please don't hesitate to reach out to us, and we'll be happy to provide you with a rough time quote.
Can you also build me a patio at the same time?
Yes, we can.  Many people get the two terms confused.  To be clear, a deck is an open outdoor porch or platform without a roof that extends from a house. On the other hand, a patio is a paved area that's directly on the ground, which can either be attached or detached from a house.  If you have been searching for both a deck and a patio construction company in Calgary then you have found your team!  Reach out today and we'll get you a quote.