Calgary

Fence Builder
With us, you invest in a great fence from day one – and that means it will last you for years to come.
If you're searching online for "fencing companies near me" then you've found a good one! We have been the go-to Calgary contractors for beautiful yard renovations for many years – and that includes fences! From helping with creating the best fence designs to installing them in your yard… we have you covered!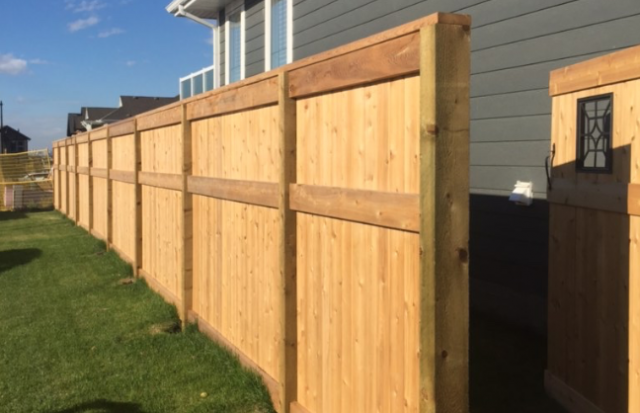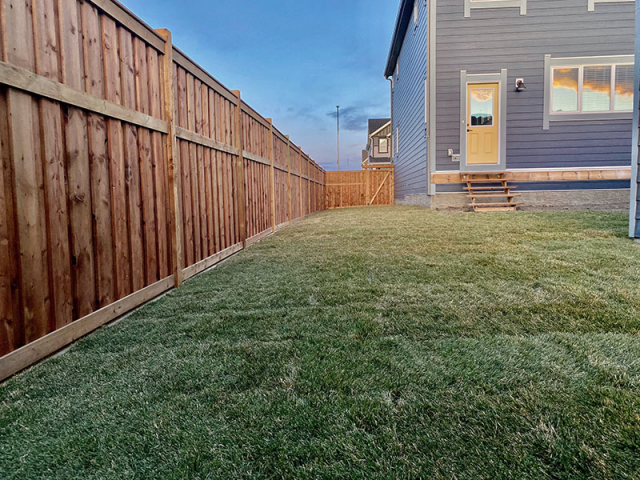 Fence design seems like it wouldn't be all that complicated until you start to take in to consideration things like variations in yard elevation. Our team of fence builders are experienced in surveying properties to properly map out how to create a fence that smoothly hugs the ground beneath it. Sometimes it makes sense to slowly have the fence height descend along with the ground but others might call for a more "chunky" approach to level drops. Our home fencing team can explain the pros and cons of each style of fence design both functionally and aesthetically. We will also show you different materials that can be used and what styles of gates would complement this new yard fence.
Fencing Material
We have used all kinds of building materials to complete the perfect fence for the perfect situation. Here in Alberta we can have extreme weather conditions and it pays to have a team like ours who understands that. If you are looking to have a wooden fence built you need to know all the types of wood available and what the benefits are of having the wood treated. Our team will discuss all the fence material options with you before beginning to build the new fence.
Fencing Installation
Fencing installation from our Calgary fence builder team is usually completed within a single day (although obviously some giant jobs take longer). Once you see us begin the job you will be able to enjoy your privacy fencing shortly thereafter!